Shop Guide
At the Hareruya Takamatsu, we are sharing the play area with Ryuusei no Arashi.
With a play area of 176 seats in total, Hareruya has 36 seats reserved for Magic to be played only.
Please note that the number of seats available may be reduced due to events and other reasons.
For more details, please ask our store staff.

Open:
Weekdays 2:00pm-10:00pm
Weekends & holidays 10:00am-10:00pm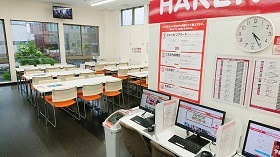 Hands-on Session
Everyday we hold the Hands-on Session. You, from begginers to veteran planeswalkers who want to know current rules, may participate this event. Feel free to come and ask our tallented teaching staff.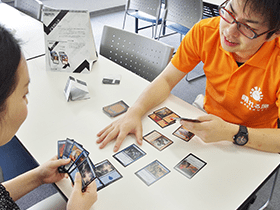 Selection
Huge selection of Single cards, Booster Packs, Supplies & specialty goods are available. Use in-store computers to order and pick up your items easy as pie.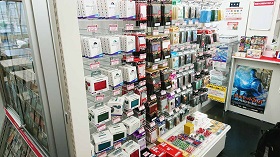 Buying
We are buying cards at Hareruya Takamatsu. We buy nearly everything, so if you are planning on selling Magic cards or related items, stop by Hareruya Yokohama for swift quality services. We guarantee, you won't be disappointed!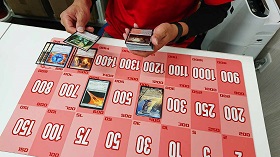 Access
2F, 562-1, Kamitenjincho, Takamatsu Shi, Kagawa Ken, 761-8056, Japan
TEL:087-887-0112
Open:
Weekdays 2:00pm-10:00pm
Weekends & holidays 10:00am-10:00pm