Shop Guide
Hareruya Tournament Center Osaka is one of the largest stores exclusively specializing in Magic: the Gathering!
With a play area with 300 seats, Hareruya Tournament Center Osaka hosts tournaments every day in just about every format, rain or shine, weekday, weekend, or holiday.
Starting with the digital monitors with the remaining time for each event, and lively announcements in the store, we have the newest system set to play Magic comfortably.
From casual rookies to decorated Hall of Famers, everyone can come here and enjoy Magic all day long.




■Operation Hours
Monday - Friday: 11:00AM - 10:00PM
Sunday and Holidays:  11:00 AM - 9:00 PM
*Ristricted operating hours will be applied for now.

■Store Closed
When the building is closed, we will also be closed.
For details, please check the link below.
https://www.breeze-breeze.jp/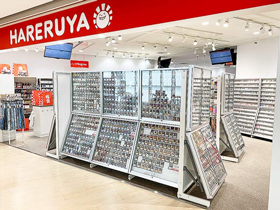 Hands-on Session
We hold a beginners' learning session every day for free!
If you are just about to start playing Magic or was a former player getting back into the game and want to double-check on rules, everyone is welcome!
Depending on the level of knowledge of Magic, our fully trained staff will teach you with care!
If interested, gove us a call anytime!

TEL:06-6147-9088 (Attend: Fujiwara)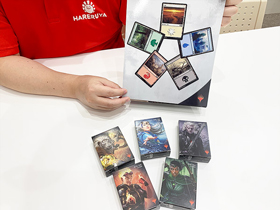 Selection
From single cards, booster packs, and card gaming supplies, we have many items you can order using our ordering PC at the store.
We also have many items in our store showcase with exclusive items with in-store discount prices. We also have second-hand limited supplies which you will not find on our online store!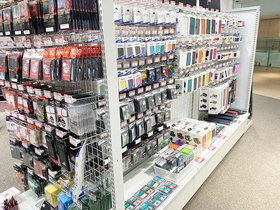 Buying
At Hareruya Tournament Center Osaka, we also buy cards in-store!
Not only singles and packs, but anything related to Magic is ok!
If you are in a hurry, we do have a fast buying service when you are selling cards in a total of under 10 cards.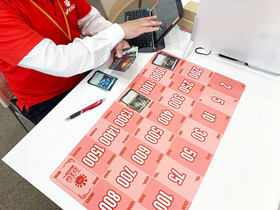 Access
4F Breeze Breeze Bldg.
2-4-9 Umeda Kita-ku Osaka-shi
Osaka JAPAN 530-0001
TEL:06-6147-9088

Operation Hours
Monday - Friday: 11:00AM - 10:00PM
Sunday and Holidays:  11:00AM - 9:00PM
*May change due to season.