Shop Guide
Only 1 minute away from Akihabara Station!
In June 2019, Hareruya Akihabara has opened!
Throughout all Hareruy Branchs, our store has the most items of needs and has the top-level staff to grade your selling cards.
We are the largest specializing store in Magic: the Gathering in this area!
We have 32 seats able to use free for games of Magic!
If you are stopping by Akihabara, Hareruya Akihabara is the place to be.

Open every day from 11AM-10PM!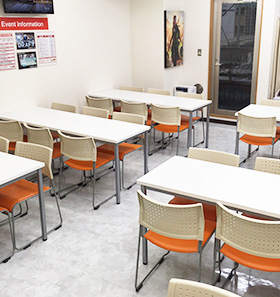 Selection
Our store has the most stock throughout the Hareruya Branch stores!
To cards from the newest set to Modern and Legacy, you name it, we got it!
We also have the original lottery cards "Doki Doki Items" which are very popular!
We have standard packs to deadstock sets!
If you are looking for starting with Hareruya original supplies, and other brands of supplies, we got them as well!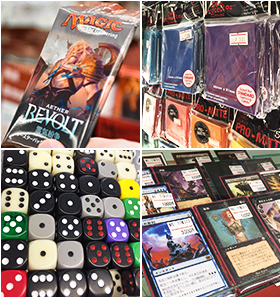 Buying
We have a large spaced table waiting for any of your cards to be sold to us.
Since we are specialized in Magic, we have the top-level staff to grade your selling cards with great care at fast speed.
Experience the high-quality service our staff can provide!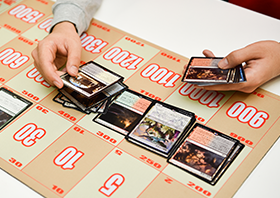 Access
Takaradatyuuou St. Bld.8F, 1-14-1, Sotokanda, Chiyoda Ku, Tokyo To, 101-0021, Japan
TEL:03-5244-4899
Open: 11:00am~10:00pm