Shop Guide
Near Narita airport, the gateway connecting Japan and the world, it's Hareruya's new expansion shop!
Presenting Magic: The Gathering-exclusive specialty shop, Hareruya Narita!
Customers can of course use the conveniently-located shop as a waypoint before or during travels abroad.
You can buy and sell single cards here, but also take in weekday and weekend tournaments at the shop's 44-seat duelspace, too.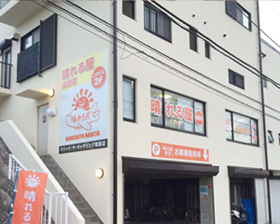 Selection
We specialize particularly in Standard singles and packs, but we also have a lot of out-of-print items in our showcase! Please take a look!
Our supplies include products from Ultra PRO and KMC, but also hard-to-come items from Timewalker and RSS you would be hard-pressed to find elsewhere!
And between our signature "Memonchuu" lifepad, pen collection, and dice assortment, you can definitely stop by empty-handed and have all your true tournament staples at the ready.
Hareruya Narita is here to keep your Magic life shining bright.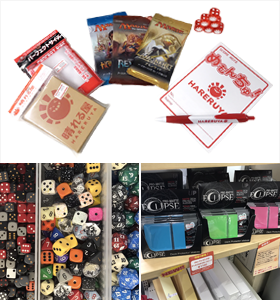 Access
2F,Ishihara Bldg. 1120-4 Fudogaoka Narita-shi JAPAN 286-0044
TEL:0476-20-3337
Open:Weekdays 2:00pm-10:00pm
Weekends & holidays 0:30pm-9:00pm
Parking available.